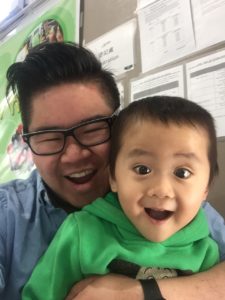 Kelvin Chan
Program Manager
Kelvin Chan
, 
Program Manager, he was born in San Francisco. Kelvin graduated from the University of San Francisco and majored in Politics while minoring in Asian Pacific Studies. Kelvin is now a University of San Francisco Graduate Student, studying Asian Pacific Studies. Kelvin has volunteered at various non-profit organizations in San Francisco in places such as the Chinatown YMCA, WestBay Pilipino Multi-Service Center, and Asian Perinatal Advocates under Visitacion Valley Strong Families. Kelvin's strong desire to serve his community led him to pursue a career in the non-profit sector specializing in providing services and programs for immigrant youths.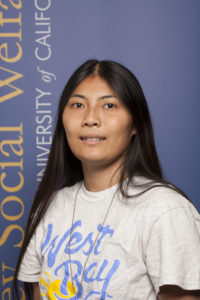 Kirstie Dutton, ASW
Program Manager
Kirstie Dutton
, 
Program Manager, was born in the Philippines but grew up in the Bay Area with three younger siblings. She received her undergraduate degree at the University of San Francisco with a Psychology major and dual English and Asian American Studies minors. For more than five years, she has dedicated her time working with Asian American youth in the South of Market as a mentor to improve their academics and strive for college. Because of her experiences with those youth, she was inspired to pursue a Master's in Social Work with a concentration in Community Mental Health at UC Berkeley in order to foster greater mental health awareness in the Asian American community. She received her Master in 2017.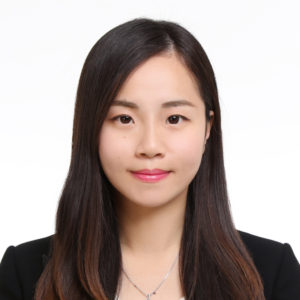 Carrie Lui
Administrative Manager
Carrie Lui
,
Administrative Manager, has worked for APACC for two years after starting as a volunteer. She earned her Bachelor's Degree in Administrative Managing in Sun Yat-Sen University and attended City College of San Francisco for vocational training. As trilingual English, Cantonese, and Mandarin, she has helped many Visitacion Valley residents connect to needed services in addition to overseeing the day-to-day functioning of APACC.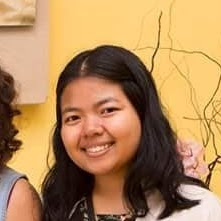 Krystal Chuon
Program Assistant
Krystalyna Chuon
, 
Program Assistant (After School Program and ECO Waste Program),  is a 2nd generation Khmer American who received her B.A. in Women and Gender Studies at San Francisco State University. She is extremely passionate about her cultural identity, especially in arts and literature. Krystal has volunteered with various Southeast Asian cultural events in the Bay Area, helping spread awareness of an underserved Asian American community.