Every year, we offer services and events that are seasonal. Please check below and contact us for more information about these seasonal services and events!
Please note that some of these events are first come, first serve and need pre-registration. Contact APACC for more information.
VITA (Volunteer Income Tax Assistance) tax preparation (January to April)
APACC's Internal Revenue Service (IRS) Certified staff and volunteers has successfully helped our clients recover several thousand dollars of tax refunds throughout the years of providing this service to our community. This service is FREE. We provide income tax preparation and electronic filing.
To Qualify:
Must not make over $54,000 in 2017
What to bring:
Must have valid photo ID and Social Security card or ITIN for each person on your tax return
W-2's for all jobs held in 2017
All 1099's, 1098's, 1095's and any other tax forms
Last year's tax return
Your household's health coverage information (Forms 1095-A, B or C)
Savings and checking account and routing numbers for direct deposit
To book and an appointment, email Kelvin Chan at k.chan@apaccsf.org  or Carrie Lui at or c.lui@apaccsf.org or call 415. 587.2689.

Tuesday & Thursday  – No Appointments – Drop off Only 10:00 am – 12:00 pm 1:00 pm – 3:00 pm
Tuesday Saturday – Appointments & Drop offs 10:00 am – 12:00 pm 1:00 pm – 3:00 pm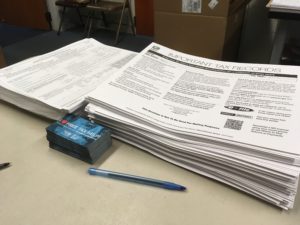 50/66 Raymond Avenue Campus Open House (Fall)
In 2017, we conducted our FIRST Open House with our campus Partners (see Partners page)! We saw more than 300 residents come by to see the different services we and our partners provide to the community, stay for lunch, and enjoy the local entertainment provided in the auditorium! Even more, we also have a raffle for residents who go to all the partners' tables!
Thanksgiving Food Drive (Late October – November)
We provide holiday food to low-income families. We have filled the tables of more than 200 people each year! Registration starts in OCTOBER!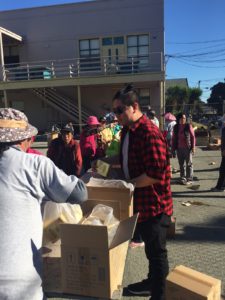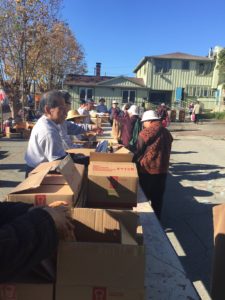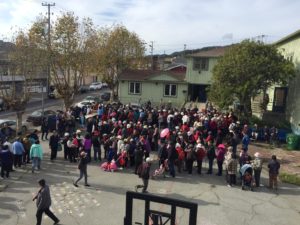 Christmas Toy Drive (December) sponsored by SFPD and API Forum
Our Christmas Toy Drive is generously sponsored by SFPD and API Forum! Each year, we give more than 100 toys to children ages 2 to 8. They also get a chance to take a picture with Santa! Registration starts in NOVEMBER.